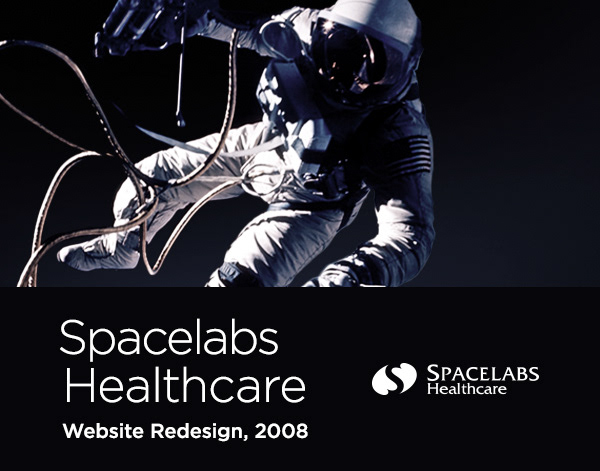 Supplying equipment for NASA is not something just any company can list on their resume. So, when Spacelabs Healthcare, a respected provider of medical devices and services for companies including NASA, turned to firegiants for a complete redevelopment of their website, we jumped at the chance to take their site from ice-age to space-age.
Spacelabs Healthcare first contacted firegiants to redesign their outdated site and implement a Content Management System (CMS) to simplify publishing and site maintenance. They also wanted to localize their product selections and improve their site architecture. Spacelabs already had magnificent numbers and clients, they just needed to pull their website together and make it pop.
We launched into the mighty task ahead and worked on everything from strategy and creative to development and search engine optimization. firegiants crafted a design that was customer interfacing and engaging and also implemented a proprietary content management system which allowed Spacelab admins to efficiently update and manage their content. The end result? An impressive development of a full service website. Houston, we have lift-off!