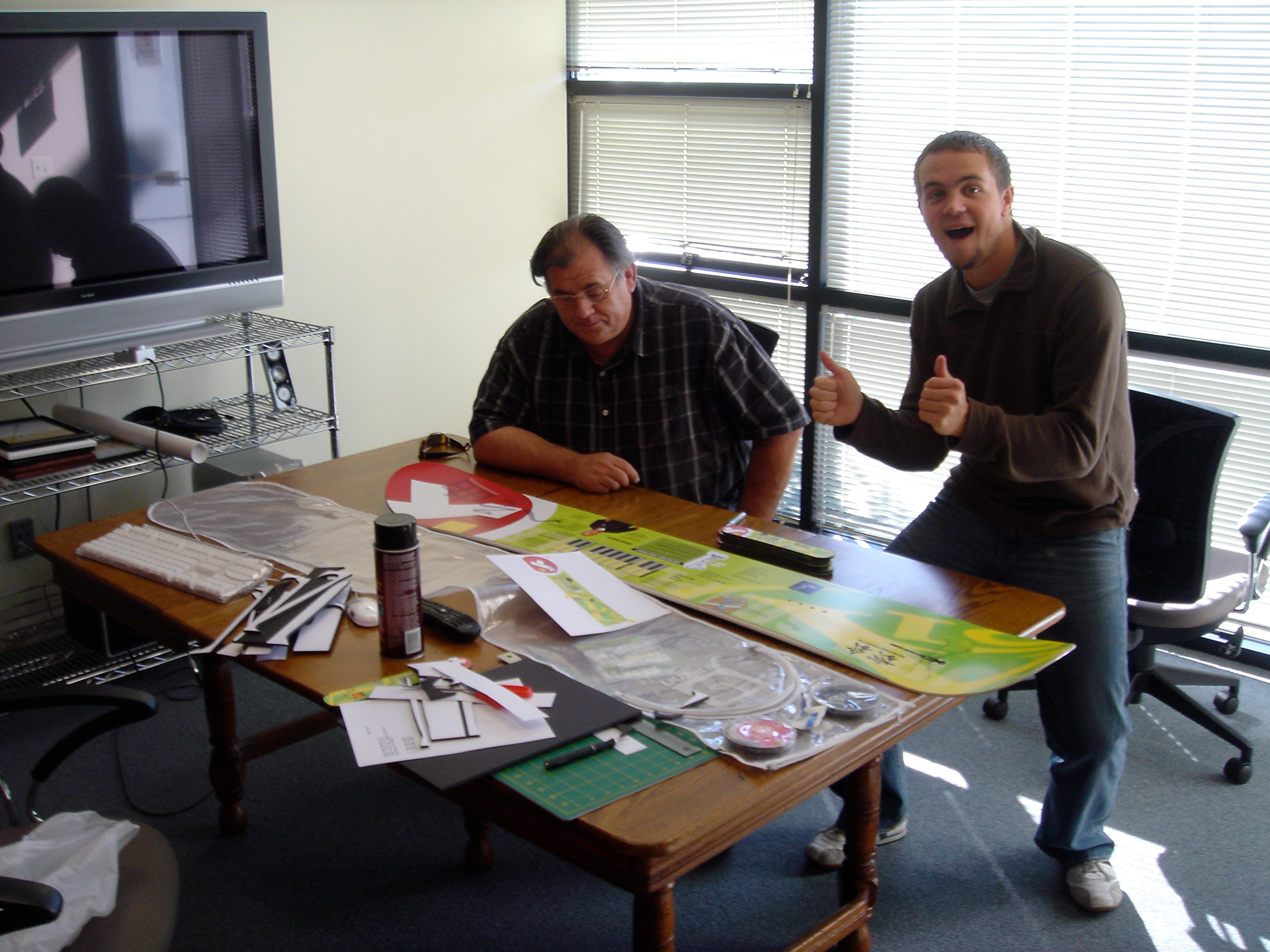 In 2006, we were just a young, new interactive agency in Seattle (RedClay Corporation) when we were invited to pitch Vail Resort's Keystone Area 51, the hottest terrain park in the US. We knew we were going up against all the big guns, so we had to think quickly and totally 'out of the box.' So we put our proposal on a high end Burton Snowboard and sent it to them. We won.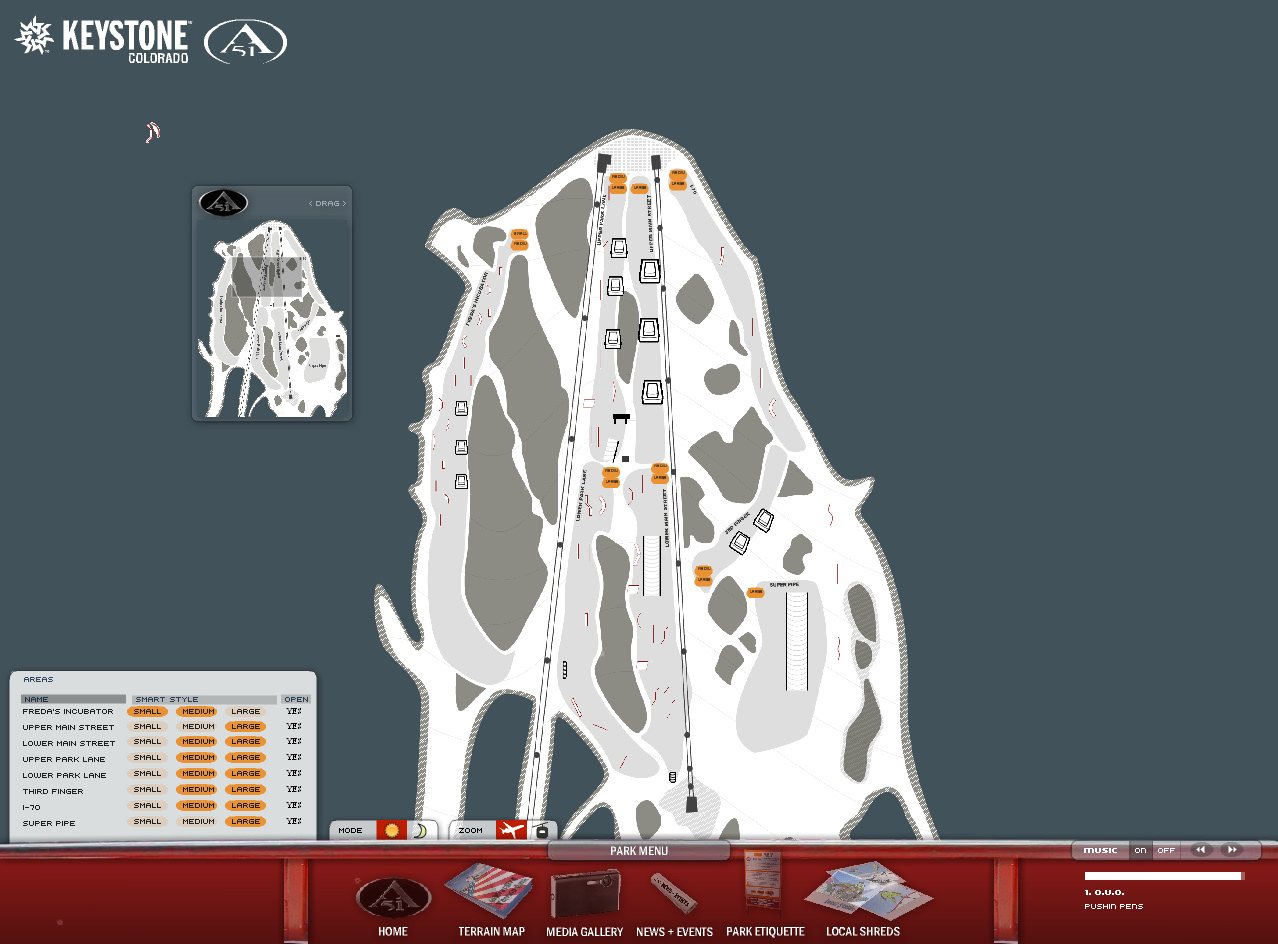 The final site was built in Flash and contained realtime feeds directly from the terrain park.  The site features
 an up-to-date map showing the complete layout of Keystone's A51 terrain park, as well as its beginner park, the A51 Incubator.
By simply pointing and clicking, skiers and riders can view the entire park and check out each and every one of Keystone's 65-plus jumps, wall rides and rails and its two halfpipes, with descriptions and photos that'll be updated throughout the season.
In addition to the unique interactive terrain park map, the web site also serves up a local shredders section, a photo and video gallery and other useful park information.
"We're hearing from skiers and riders that Keystone's A51 terrain park is killing it right now -- that we're the best," said Brian Forbis, Keystone's interactive marketing manager. "We wanted to convey that positive energy online and create a web site that worked for and spoke to the park skiers and riders. Keystone wanted to create the best interactive terrain park web sites in the industry for our A51 terrain park, which is one of the best in the industry. I feel as if we've achieved that. Everyone's really stoked about our park and also about our new interactive web site."
This season Keystone's A51 terrain park was ranked in the top 10 by the leading snowboarding and skiing magazines -- Transworld Snowboarding Magazine and Freeskier Magazine. Freeskier Magazine plans to host its park and pipe ski test at Keystone in April and Snowboarder Magazine will host hundreds of the top pro snowboarders in the world April 12-15 for SuperPark 11 in the A51 terrain park.