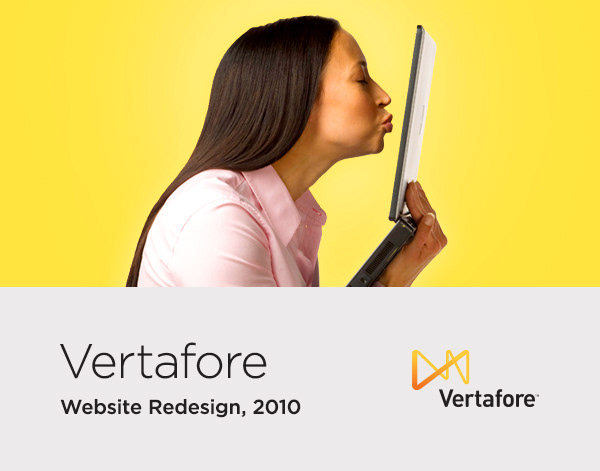 Vertafore has perfected the software and services that revolutionize the insurance industry. Thousands of clients rely on Vertafore's extensive source of solutions and technology that enables agency management, rating and connectivity, content management & workflow, information solutions and producer lifecycle management, which in turn provides insurance businesses with user-friendly technology and effortless operating systems. Unlike their remarkable software products, however, Vertafore was lacking a website that was straightforward and appealing for the mass number of clients and visitors frequenting their site.
Vertafore came to firegiants for a complete site makeover. They wanted a fresh new design and wished to condense what was previously four separate business unit websites into one interwoven internal linking program. After many energized planning sessions, we worked together to come up with a solid strategy to design, build and deliver an original new website.
Firegiants' team dove right into this exciting project by first mapping out Vertafore's content. We then transferred the assets of the existing business and developed the information architecture, making sure the IA was supportive of any future business expansion. Lastly, firegiants' design team created an authentic and lively flash based homepage.  The new look and feel of the website surpassed Vertafore's expectations and both their client's satisfaction and visitor interest has increased dramatically thanks to the simplicity, ease of use, and aesthetic design of the new website.